Laurie Metcalf is, without a doubt, the reigning queen of American theater. A six-time Tony nominee and two-time winner, she made history last year as the first performer in Broadway history to be nominated for a Tony in four consecutive years. She is a stunningly versatile and empathetic powerhouse of an actress, and an absolute joy to watch on stage. When it was announced last year that, in Spring of 2020, she would be taking on one of the truly great theater roles, Martha in Who's Afraid of Virginia Woolf, under Joe Mantello's direction, I remarked to several friends that the American Theater Wing should start engraving a third Tony statuette with her name on it now.
To all of our great loss, that production of Who's Afraid began previews short before the Covid-19 epidemic took hold in New York, and played a mere nine performances before Broadway went dark. To my own great fortune, I attended one of those performances, and oh do I feel fortunate, as it was just announced this weekend that the show would not be returning for subsequent performances once the Broadway lights are reignited, whenever that may be. It was one of the best shows I've seen on Broadway in quite some time–an absolute sucker punch–and Laurie was of course, breathtaking as Martha. It was a true tour-de-force performance, one it is a terrible shame more people won't get to see, and an even more terrible shame Laurie will not collect a Tony for, and she almost certainly would have had this force majeure not arisen. It was sincerely that good.
Laurie, of course, will bounce back, and I'm sure will be working again just as soon as she is able once this nightmare begins to abate. But for now, I just wanted to take a moment to celebrate her for the gem that she is, and to acknowledge that her performance in this production, which only a very lucky few had the great good fortune to see, was nothing short of extraordinary. And while she won't be winning any awards for it, she's still the queen, and I cannot wait until the next time I get to see her on stage. And that's all I have to say about that.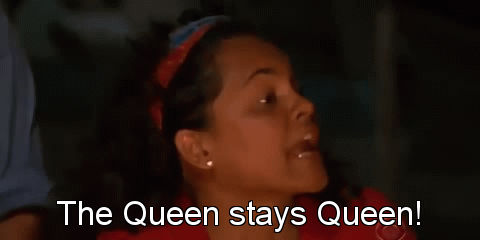 xx
JB